Lindsey Holman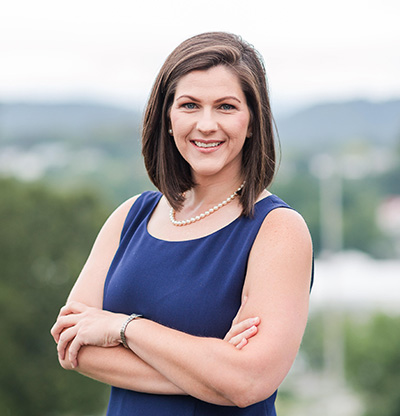 Born and raised in Abingdon, Lindsey's love for Southwest Virginia was established early on in life where the values of faith, family and country were instilled within her. Growing up around her parent's small used car lot and her father's race shop, a strong work ethic was demonstrated to her and her brother, as they began following in their father's footsteps racing stock cars locally as young teenagers.
After graduating from East Tennessee State University, Lindsey returned to Abingdon where she began working in higher education for over nine years. After her time in higher education, Lindsey took on the role of Campaign Manager in 2020 for the "Vote Yes for Bristol" casino gaming referendum in the City of Bristol, VA. Most recently, she has served as the Community Relations liaison for the Hard Rock Hotel and Casino project that is being developed in Southwest Virginia's beloved Bristol Mall.
Lindsey enjoys spending time with her boyfriend, Alden, and family at any local short track, antiquing, and time with friends enjoying the great outdoors.
To contact Lindsey Holman, send an email to her at
This email address is being protected from spambots. You need JavaScript enabled to view it.