About the Medicaid Fraud Control Unit (MFCU)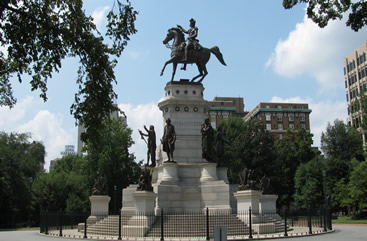 The Virginia Medicaid Fraud Control Unit (MFCU) of the Office of the Attorney General was certified October 1, 1982, by the United States Department of Health and Human Services. The Unit is one of 50 units throughout the United States with the same mission. In deciding to establish a MFCU in Virginia, the General Assembly stated:
"The General Assembly finds and declares it to be in the public interest and for the protection of the health and welfare of the residents of the Commonwealth that a proper regulatory and inspection program be instituted in connection with the providing of medical, dental and other health services to recipients of medical assistance. In order to effectively accomplish such purpose and to assure that the recipient receives such services as are paid for by the Commonwealth, the acceptance by the recipient of such services and the acceptance by practitioners of reimbursement for performing such services shall authorize the Attorney General or his authorized representative to inspect and audit all records in connection with the providing of such services. Section 32.1-310, Code of Virginia, 1950, as amended."
The MFCU employs a professional staff of criminal investigators, auditors, attorneys and support staff who work together to develop investigations and prosecute cases. The Virginia MFCU works regularly with federal, state and local law enforcement agencies to combat fraud, protect our most vulnerable citizens and to save taxpayer dollars. Since 1982, the MFCU has recovered more than $2 billion in criminal and civil recoveries including affirmative civil enforcement cases (ordered and collected reimbursements, fines and restitutions). In 2013, the Virginia MFCU was named the number one MFCU in the country by the United States Department of Health and Human Services, Office of Inspector General. In 2014, the Virginia Attorney General's Office MFCU was awarded the "Honest Abe" award from the Taxpayers Against Fraud Education Fund. The MFCU is proud to serve among the nation's leaders in combating fraud in the Medicaid program.
Medicaid Fraud Control Unit (MFCU)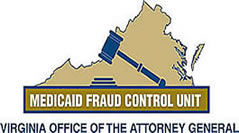 If you would like to report a suspected case of Medicaid fraud or have questions, please contact us at:
804-371-0779 or 1-800-371-0824 or email us at This email address is being protected from spambots. You need JavaScript enabled to view it..
Fighting Medicaid fraud is of vital importance to Attorney General Herring. While most Medicaid health care providers in the Commonwealth provide excellent care to their patients, a few prey on the Commonwealth's most vulnerable citizens - the elderly and disabled, children and the poor. Since 1982, the Attorney General's nationally renowned Medicaid Fraud Control Unit has investigated and prosecuted those who prey on the needy, holding them accountable and protecting taxpayer dollars. The MFCU team vigorously investigates claims and educates the public on Medicaid fraud, as well as elder abuse and neglect, with the goal of deterring fraudulent and abusive activities throughout the Commonwealth through its civil and enforcement actions.