How to identify human trafficking?
Here are some warning signs provided by Polaris Project:
Unusual/poor living conditions- including not being able to come and go freely, being severely underpaid, owing a large amount of debt, and unusually high security measures surrounding work and home.

Poor mental health or abnormal behavior- including being fearful, anxious, depressed, or submissive, an unusual fear of law enforcement, often avoids eye contact.

Poor physical health- including malnourishment and signs of physical abuse.

Lack of control- including not controlling money and identification, lack of knowledge regarding residence, and the inability to speak for himself/herself (relies on third-party or translator).
Law enforcement, click here for a tool for identifying trafficking victims and for a pocket card to assess potential trafficking situations.

What is Human Trafficking?
Human trafficking, or 'modern slavery' is defined as the recruitment, harboring, transportation, provision or obtaining of a person for the purposes of commercial sex acts or labor services through the use of force, fraud or coercion.
The most common forms of human trafficking are labor trafficking and sex trafficking.
Labor trafficking includes forced labor or involuntary servitude, bonded labor or debt bondage, and domestic servitude. This type of trafficking can occur at homes, hotels, and small labor operations to larger operations such as factories or farms.

Sex trafficking includes child sex trafficking and can occur with prostitution, escort services, brothels, and massage parlors, among others.
As with many crimes, trafficking exists and continues because of the demand for services and the 'low-risk/ high-reward' mentality of the perpetrators.
While is it difficult to accurately record data about human trafficking, the United Nations estimates 2.5 million people are trafficked at any given time in over 160 countries. Of those trafficked, more than 90% of victims experience physical or sexual violence. Worldwide, the crime results in more than $31.6 billion in annual profits.
Sheer numbers do not do justice to the crime. Human trafficking deprives people of their human rights and freedoms, creates a health and safety risk, and fuels the growth of criminal enterprises and organized crime. Because of the 'low-risk/ high-reward' appeal of trafficking, new offenders are merging trafficking with their current criminal enterprises. Gangs are one example of this, as they use 'easy money' collected from trafficking victims to fund other criminal endeavors, such as drugs and guns.
Alongside the damage to society, human trafficking also has a devastating impact on the victims, who suffer through physical, emotional, and psychological abuse, assaults, threats, identity theft, and possibly death.

Gangs in Virginia: Resources and Information for Citizens of the Commonwealth
Our Commonwealth is as diverse as it is great. From the pristine beaches in Tidewater, to the rolling hills of the Shenandoah Valley, to the booming metropolises of Northern Virginia, the regions of the Commonwealth are comprised of different shapes, sizes, and, unfortunately, problems. However, over the past decade, the Office of the Attorney General realized and began to combat a problem that afflicted all areas of the Commonwealth: gangs. No longer were gangs confined to cities, but they were spreading to the rural areas of Virginia.
In an effort to combat rising gang activity, the Office worked to push forward tougher laws in the General Assembly and began arming Law Enforcement with the tools necessary to fight gangs.
Gang Prevention Information
Review a summary of gang legislation since 2000.
Learn more about gangs in Virginia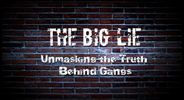 'The Big Lie: Unmasking the Truth Behind Gangs:' Virginia's Youth Anti-Gang Video
Resources for Parents
For parents and communities, education is a critical component to preventing gangs from thriving around the Commonwealth. Confronting the reality of criminal street gangs "head on" and providing parents, school officials, and citizen groups with the tools they need to understand the problem, is the first step in the fight against gangs. Only when we present a united educated front against gangs will we ensure a bright future for our children.
Parents click here

to access the English quick reference card

to find out what you can do to prevent your child from becoming involved with gangs and for warning signs that your child may be involved in gang activity.
Resources Across the State of Virginia
Statewide Resources
Central Virginia
Southwest Virginia
The Shenandoah Valley
Northern Virginia
Tidewater




Subcategories